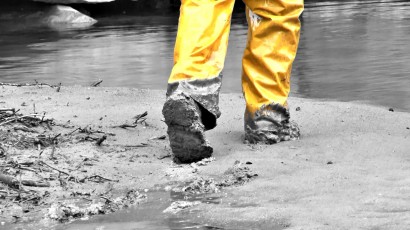 video still : Ben Stammers in Abercych for Maynard, come home 2013. by Rhowan Alleyne
We are delighted to announce the next round of Dance Residencies at 2 Penrhiw:
Siriol Joyner and Nibia Pastrana Santiago: 11-21 October 2013
'We come to the residency at 2 Penrhiw with no subject, but with the intention of sharing and exchanging practices and to be together,exploring Abercych and the surrounding area. We don't know how this "being together" will look or what the outcome of our exchange might be. We have a few starting points which include: dancing together, indoors and outdoors, drawing and walking.'
Siriol and Nibia met while taking part in the danceWEB scholarship programme at ImPulstanz festival in Vienna 2011. Siriol comes from Wales and Nidia from Puerto Rico.
Sharing Event with Siriol and Nibia, followed by Tea, discussion and films:
Sunday 20 October, 2pm meet at 2 Penrhiw, Abercych.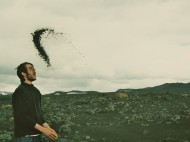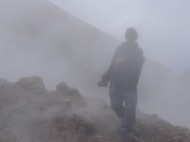 Neil Callaghan: 6-16 June 2014
Neil will spend 10 days at 2 Penrhiw focusing on the relationships between inside and outside, both the interior and exterior of the body and what it means for a body to be outdoors or indoors. Neil works in a variety of contexts and is particularly interested how we experience, and engage with, environments that surround us.
These Residencies are supported by The Arts Council of Wales and produced by 2Penrhiw and Maynard